Deadline: April 1, 2020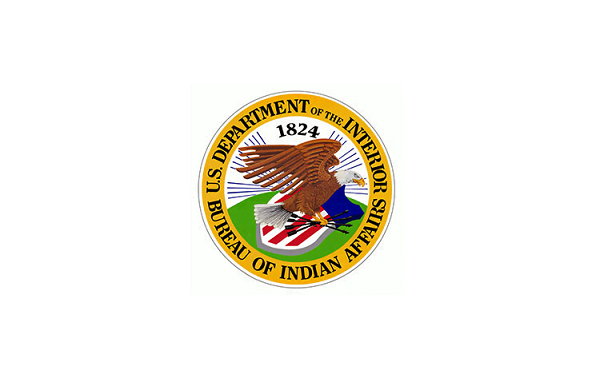 Duties
Summary
This position is located with the Bureau of Indian Affairs, Pacific Region, Office of the Deputy Director-TS, Division of Natural Resources, Branch of Wildland Fire Management, in Sacramento, California. It will be filled from SPD# FDI0234.
Responsibilities
Incumbent exercises delegated supervisory authorities and responsibilities.
Assigns work to subordinates based on priorities, selective consideration of the difficulty and requirements of assignments and the capabilities of employees.
Responsible for the on-the-job safety and health of all employees supervised.
Assist with all phases of the fire management program.
Ensures that all phases of fire and aviation management planning are completed.
Monitors fire season severity predictions, fire behavior and fire activity levels.

Requirements

Conditions of Employment

U.S. Citizenship Required
Preference in filling vacancies is given to qualified Indian candidates in accordance with the Indian Preference Act of 1934 (title 25, USC Section 472). Form BIA -4432 must be submitted with the application if claiming Indian Preference.
You will be required to have federal payments made by Direct Deposit
You may be required to successfully complete a probationary/trial period
A background security investigation will be required for all new hires. Appointment will be subject to the applicant's successful completion of a background security investigation and favorable adjudication.
If you are a male applicant born after 12/31/1959 and are required to register under the Military Selective Service Act, the Defense Authorization Act of 1986 requires that you be registered or you are not eligible for appointment in this agency.
Incumbent is required to operate a government motor vehicle, must possess a valid driver's license, and have a safe driving record within the 3 year period immediately preceding submittal of GSA Form 3607.
This position is subject to both pre-employment and random drug testing as a condition of employment. Applicants will not be appointed to the position if a verified positive drug test is received.

Qualifications

EXPERIENCE AND EDUCATION REQUIREMENTS:

(OPM Operating Manual, Qualification Standards for Professional and Scientific Positions and Individual Occupational Requirements for GS-0401: General Biological Science Series.

BASIC REQUIREMENT FOR GS-0401:
A. Degree (bachelor's or higher) in biological sciences, agriculture, natural resources management, chemistry, or related disciplines appropriate to the position.
-OR-
B. Combination of education and experience: courses equivalent to a major in biological sciences, agriculture or natural resources management, or at least 24 semester hours in biological sciences, natural resources, wildland fire management, forestry, or agriculture equivalent to a major field of study, plus appropriate experience or additional education that is comparable to that normally acquired through the successful completion of a full 4-year course of study in the biological sciences, agriculture, or natural resources.

IN ADDITION TO MEETING THE BASIC QUALIFICATION REQUIREMENT FOR THE GS-0401 SERIES, APPLICANTS MUST ALSO HAVE THE FOLLOWING:

GS-12: 1 year of specialized experience equivalent to GS-11 level in the Federal service. Specialized experience must have included all of the following fire program management elements: 1) Reviewing and evaluating fire management plans for ecological soundness and technical adequacy; 2) Conducting field inspections before and after prescribed or wildland fires to determine if resource objectives were achieved and/or evaluate the effectiveness of actions taken; 3) Developing analyses on the ecological role of fire and its use and/or exclusion, and smoke management. In addition to fire program management, appropriate experience must have included either prescribed fire/fuels management -OR- fire management operations. Examples include prescribed fire/fuels management experience include, but are not limited to, 1) Professional forest or range inventory methods and procedures; 2) Analysis of fuel loadings and determination of appropriate fuel treatment methods and programming; 3) Land use planning and environmental coordination; 4) Evaluation of prescribed burn plans or fire management plans to ensure fire containment is possible and identification of appropriate suppression contingencies if containment is not obtained. Fire management operations experience include, but are not limited to, analyzing and applying fire management strategies, plus experience in at least five of the following activities: 1) Mobilization and dispatch coordination; 2) Fire prevention and education; 3) Training; 4) Logistics; 5) Equipment development and deployment; 6) Fire communication systems; 7) Suppression and preparedness; 8) Aviation.

ADDITIONAL EXPERIENCE REQUIRED: In addition to meeting the basic entry level qualification requirements, applicants must have the following:

Prior Wildland Firefighting Experience: This position requires a minimum of 90 days previous wildland firefighting experience which provided knowledge of the techniques, policies, and practices of wildland fire management. Wildland fires are categorized into two distinct types: 1) Wildfires – unplanned ignitions or prescribed fires that are declared wildfires; 2) Prescribed Fires – Planned ignitions. This description includes only fireline experience on a Prescribed Fire; it does not include experience in the planning stages.

FIREFIGHTER RETIREMENT COVERAGE:
This position is covered as a secondary firefighter position under the special retirement provisions of 5 U.S.C. 8336(c)(CSRS) and 5 U.S.C. 8412(d) (FERS) when it is filled by an incumbent who transfers directly from a primary or another secondary firefighting position with no break in service as a firefighter to this position. Firefighter retirement coverage of the incumbent depends upon his or her individual work history.

All qualification requirements must be met by the closing date of this announcement.

Merit Promotion candidates must also meet time-in-grade requirements by the announcement closing date.

Preference in filling vacancies is given to qualified Indian candidates in accordance with the Indian Preference Act of 1934 (title 25, USC Section 472).

Education

If you are qualifying based on your education, you MUST provide transcripts or other documentation to support your educational claims. Unless otherwise stated: (1) official or unofficial transcripts are acceptable, or (2) you may submit a list with all of your courses, grades, semester, year, and credit for the course. All materials must be submitted by the closing date of the announcement.

If more than 10 percent of your undergraduate course work (credit hours) were taken on a pass/fail basis, your claim of superior academic achievement must be based upon class standing or membership in an honor society.

One academic year of graduate education is considered to be the number of credits hours your graduate school has determined to represent one academic year of full-time study. Such study may have been performed on a full-time or part-time basis. If you cannot obtain your graduate school's definition of one year of graduate study, 18 semester hours (or 27 quarter hours) should be considered as satisfying the requirement for one year of full-time graduate study.

If you are using education completed in foreign colleges or universities to meet the qualification requirements, you must send a Certificate of Foreign Equivalency with your transcript in order to receive credit for that education which shows the education credentials have been evaluated by a private organization that specializes in interpretation of foreign education programs and such education has been deemed equivalent to that gained in an accredited U.S. education program; or full credit has been given for the courses at a U.S. accredited college or university. For further information, visit: FOREIGN EDUCATION

Additional information

All new hires earn the beginning salary of their pay grade (Step 1). See 2020 Salary Tables here and select the duty station from the Sacramento, California to choose the appropriate pay chart. If no specific chart is listed for this geographic location, see the "rest of U.S." chart.

The full performance level of this position is GS-12 .

This is a supervisory position. Under provision of the Civil Service Reform Act, first-time supervisors are required to serve a one year supervisory probationary period before their appointment becomes final. Those who do not satisfactorily complete this probationary period will be returned to positions of no lower grade and pay than those they occupied before assuming their supervisory assignment.

TELEWORK: Indian Affairs has determined that the duties of the position are suitable for telework and the selectee may be allowed to telework with supervisor approval.

You will be required to operate a government-owned or leased motor vehicle in the performance of duties, therefore, a valid driver's license is required. Incumbent must have a safe driving record within the three-year period immediately preceding submittal of GSA Form 3607 and be able to meet the safe driving requirements of the Bureau of Indian Affairs.

Career Transition Assistance Programs: These programs apply to employees who have been involuntarily separated from a Federal service position within the competitive service or Federal service employees whose positions have been deemed surplus or no longer needed. To receive selection priority for this position, you must: (1) meet CTAP or ICTAP eligibility criteria; (2) be rated well-qualified for the position with a score of 85 or above; and, (3) submit the appropriate documentation to support your CTAP or ICTAP eligibility. For more information visit: http://www.opm.gov/rif/employee_guides/career_transition.asp .

Certain candidates may be eligible to apply under a special hiring authority including those for disabled individuals, Peace Corps employees, Foreign Service employees, veterans, etc. For more information, visit the following OPM websites: USAJOBS Information Center: https://www.usajobs.gov/Help/; Vets Info Guide: http://www.fedshirevets.gov/.

Former Federal Employees are required to indicate whether they received a Voluntary Separation Incentive Payment (VSIP) buyout in their previous employment with the Federal government, and are required to submit a copy of the applicable Notification of Personnel Action (SF-50) regarding the VSIP. Most individuals who accept reemployment with the Federal government within 5 years of receiving the VSIP amount, must repay the gross amount of the separation pay prior to reemployment.