WATERAX has a long, proud and exciting history of moving water around the world. WATERAX originated as Watson Jack & Company, which was founded in 1898 by Montreal, Quebec native John Colquhoun Watson Jack. Born on August 19, 1870, Jack was a Canadian inventor, businessman and trail-blazer.
In 1904, shortly after founding Watson Jack & Company, John Colquhoun Watson Jack became an agent for Sprague Electric, Sprague Elevator and Otis Elevators. He diversified his business holdings and by 1910 Watson Jack & Company was trading in metals, dyestuffs, chemical boilers and electrical supplies. In 1925, Watson Jack & Company became the manufacturer of a powerful 200 PSI portable fire pump called the WAJAX (an acronym of Watson Jack's name).
After Watson Jack & Company and its FH Hopkins subsidiary were acquired by BJ Coghlin & Company in 1954, the operations of the two newly acquired businesses were merged to form a single subsidiary. This subsidiary was called Watson Jack Hopkins Ltd. until 1959 when it was renamed Wajax Equipment Ltd.
In 1964, Wajax Equipment Ltd. purchased Pacific Marine's fire division and its name was changed to Pacific Pumpers Inc. This merger made the Canadian company North America's leading producer of wildland firefighting equipment, with an offering that included the MARK-3® pump.
Since the 1960s, the MARK-3® series has been the gold standard in performance, reliability and durability. The MARK-3® is the standard wildland portable fire pump trusted by forestry agencies around the world and a truly innovative Canadian success story. Between the 1980s and 2010s the company continued to transform, operating under different banners until it was incorporated into WATERAX in 2014. Based in Montreal, Quebec, today the company exports wildland firefighting equipment to over 50 countries around the world.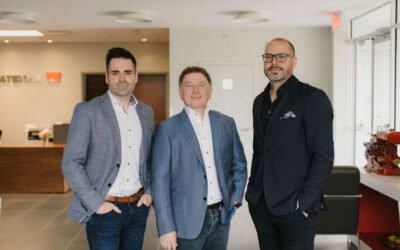 Madison Safety & Flow adds provider of portable fire pumps to its fire safety offering January 26, 2023 — CHICAGO, IL – Madison Industries, one of the world's largest privately held companies has made a significant investment in WATERAX, a leading manufacturer of...
If you would like more information about WATERAX, please fill out the contact information below.
"*" indicates required fields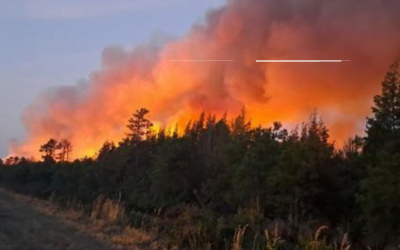 Mark Price - The Charlotte Observer UPDATE: As of 4 p.m. Sunday, March 26, the wildfire was 34% contained and covered 5,200 acres, the N.C. Department of Agriculture reports. The original story is below. A wildfire in eastern North Carolina has spread across 5,200...