Manufacturing dependable fire apparatus since 1990.
We opened our doors in 1990 and have been manufacturing and serving firefighters for over 30 years. We are your wildland fire truck manufacturer, providing your department with exceptional craftsmanship with the highest safety standards and durability in the market.
Being one of the trusted names among wildland apparatus manufacturers, we understand that fire departments face specific challenges related to their unique environments, so we are committed to designing better fire trucks to fit your needs. Whether you need a brush truck, crew carrier, or water tender, BME apparatus will always outperform on the fireline.
BUILDING FIRE APPARATUS SINCE 1990
BME Fire Trucks is more than a fire truck manufacturer. We opened our doors over 30 years ago because of our respect and admiration for the fire industry. Each and every apparatus that leaves our facility is built with its end-use in mind. Our team prides itself in building something that protects and serves departments across the US and Canada. BME has manufactured apparatus for CAL FIRE, BLM, USFS, and municipal fire departments across the US and is the branded leader in wildland fire apparatus.
Being a family-owned company, we make sure that people are at the foundation of our business. From dealer to department, every person that walks through our doors will always be treated like family. We will always work with you and your department to ensure you have what you need for the frontlines.
Every apparatus that leaves our facility is inspected for safety, durability, and performance. Our mission is to continue innovating fire apparatus so that it will perform no matter the severity of the fire season. That's the BME difference.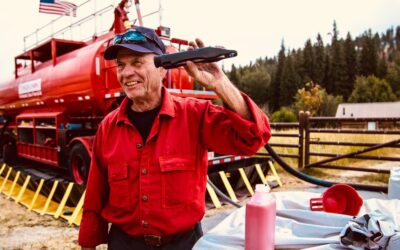 Perimeter Solutions is celebrating the 60th anniversary of PHOS-CHEK® long-term fire retardant, which was first approved by the US Forest Service in 1963. PHOS-CHEK has protected thousands of properties from destruction and saved countless lives in the decades since...
If you would like more information about BME Fire Trucks, please fill out the contact information below.
"*" indicates required fields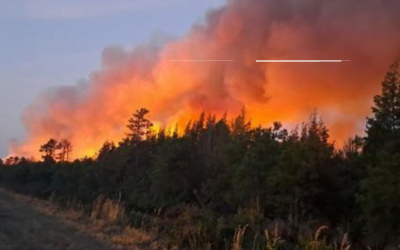 Mark Price - The Charlotte Observer UPDATE: As of 4 p.m. Sunday, March 26, the wildfire was 34% contained and covered 5,200 acres, the N.C. Department of Agriculture reports. The original story is below. A wildfire in eastern North Carolina has spread across 5,200...