Deadline: June 30, 2020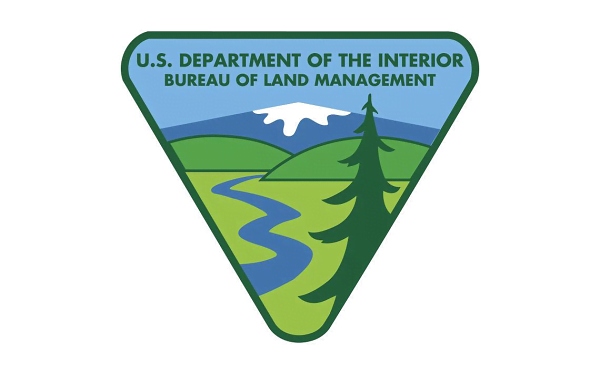 Summary
BLM is seeking individuals to serve as Forestry Techs (Assistant Engine Captains) with the BLM, North Central Montana District Office, Division of Fire Management.
Currently we have one vacancy in Zortman, MT and one vacancy in Lewistown, MT. Applicants must apply by October 21, 2019 to be considered for these vacancies.
Applications may be considered as needed by location during the open period of the announcement.
Responsibilities
At the full performance level, the incumbent is responsible for performing a variety of duties including, but not limited to, the following:
-Driving and operating a wildland fire engine and positioning the engine for proper use and operation.
-Performing and directing others in starting pump engine, priming pump, adjusting engine speed and pump valves, laying hose, and using appropriate nozzles and nozzle adjustment in effective use of water and additives.
-Making initial evaluation of fire situations, determining rate of spread, potential hazards to property and other improvements, suppression method to use, hose lays, deployment of crew, point of initial attack, type of tools to use, and application of water.
-Performing emergency repairs as necessary to permit continued use of equipment.
-Participating in wildland fire and safety training.
-Operating a variety of motor vehicles to transport equipment, supplies, crew members, etc.
-Providing daily leadership and training for the crewmembers, instructing crew members in specific tasks and techniques, conducting on-the-job training, distributing and controlling work assignments among employees, assuring timely accomplishment of assigned tasks, maintaining work notes and records, reports on work accomplishments, ensuring that the work is carried out safely, and reporting on performance problems and issues.
-Providing supervision of the crew in the absence of the supervisor.
Physical Demands and Work Environment: Duties involve rigorous fieldwork requiring above average physical performance, endurance, and superior conditioning. Duties include demands for strenuous activities in emergencies under adverse environmental conditions and over extended periods of time. The work is primarily performed in forest and range environments in steep terrain where surfaces may be extremely uneven, rocky, and covered with vegetation. Temperatures vary from above 100 degrees F to below freezing. Risks include smoke inhalation, fire entrapment, snake or insect bites and stings, exposure to excessive machinery noise, and falling and rolling material. Personnel must adjust and cope with exposure to weather elements, dust and smoke, poor sleeping and eating conditions, and unpredictable sets of circumstances. Incumbent may be required to live in backcountry camps for extended periods of time.
Additional Information:
-This is a LONG-TERM CAREER SEASONAL position (6 to 11 1/2 months). It is expected that the incumbent will work at least 6 months per year, but not more than 11 1/2 months. When work or funds are not available you will be placed in non-pay status.
-This position requires regular and recurring overtime and shift work.
-Must possess a valid driver's license.
-This position requires you to wear an officially-approved uniform while in a duty status.
-This is a primary fire position under the special retirement provisions of 5 U.S.C. 8336(c) (CSRS) and 5 U.S.C. 8412(d) (FERS). The maximum entry-age for this position shall not exceed age 37, unless you have sufficient prior Federal civilian firefighter experience or you are a preference eligible veteran. If you are a preference eligible veteran, you may be eligible for this position after your 37th birthday. You must supply a copy of your Defense Department Form 214 (DD-214) along with Standard Form 15 (if applicable) and any associated documentation in accordance with the instructions in this vacancy announcement. Failure to provide this documentation with your application will result in loss of eligibility to receive a waiver of the maximum entry age requirement.
-THIS IS A DRUG TESTING DESIGNATED POSITION. In accordance with Executive Order 12564, and under the Department's Drug Free Workplace Program. Applicant(s) tentatively selected for this position will be required to submit a urinalysis to screen for illegal drug use and to pass the test prior to appointment. In addition, this position is subject to random testing for illegal drug use.
-Position is subject to meeting pre-employment physical requirements.
Travel Required
50% or less – Frequent travel during times of peak fire activity will be required.
Requirements
Conditions of Employment
You must meet all qualification requirements within 30 days of the cert cut off date.
U.S. Citizenship is required.
Background Investigation is required.
You cannot hold an active real estate license, nor can you have an interest or hold stocks in firms with interest in Federal Land.
Direct Deposit Required.
Qualifications
Selective Placement Factors: This position requires special qualifications that have been determined to be essential to perform the duties and will be used as screen out elements. Those who do not provide evidence they possess the following selective factor(s) will be rated not qualified:
A valid state driver's license.
NWCG Incident Management Qualifications* – Firefighter Type 1 (FFT1).
Required Training – S-290 – Intermediate Fire Behavior
*Note: currency is not required; however, applicants must have held the full qualification(s)/currency at some point in their career. If not fully qualified, the incumbent will be required to re-gain and maintain currency.
In Addition to the Selective Placement Factors – One year of specialized wildland fire management experience equivalent to the GS-05 level in the Federal service. At the GS-05 level the incumbent performs standard assignments independently, seeking guidance for tactical problems or unfamiliar situations. Examples: Serving as senior crewmember of an engine or hand crew; performing all aspects of wildland and fire operations including preparation, ignition, monitoring, holding, and mop-up; and performing fire engine operations including starting pump engine, priming pump, adjusting engine speed and pump valves, laying hose, and using appropriate nozzles and nozzle adjustments. – OR – One year (18 semester hours) of graduate education DIRECTLY related to the work of the position. Equivalent combinations of post-high school education and specialized experience may be used to meet total qualification requirements.
Specialized Experience: Experience that equipped the applicant with the particular knowledge, skills, and abilities to perform successfully the duties of the position, and that is typically in or related to the work of the position to be filled. To be creditable, this experience must have been equivalent in difficulty and complexity to the next lower grade of the position to be filled.
Equivalent combinations of post-high school education and specialized experience may be used to meet total qualification requirements.

Federal employees in the competitive service are also subject to the Time-In-Grade requirement in accordance with 5 CFR 300.604. If you are a current Federal employee in the General Schedule (GS) pay plan and applying for a promotion opportunity, you must have completed a minimum of 52 weeks at the next lower grade level in the normal line of progression for the position being filled.
IN DESCRIBING YOUR EXPERIENCE, PLEASE BE CLEAR AND SPECIFIC. WE MAY NOT MAKE ASSUMPTIONS REGARDING YOUR EXPERIENCE.
Education
There is no education requirement for this position. See qualifications section.
Additional information
-These positions are also being advertised under vacancy announcement MT-DEU-2020-0002. Multiple selections may be made from these announcements.
-Appointment is subject to meeting one-year probationary requirements.
-RELOCATION EXPENSES: Travel, transportation and relocation expenses will not be paid by the Department of the Interior. Any travel, transportation and relocation expenses associated with reporting for duty in this position will be the responsibility of the selected employee.
-You must be 18 years of age or older to be assigned to a hazardous position.
-Career Transition Assistance Plan (CTAP)/Interagency Career Transition Assistance Program (ICTAP): CTAP/ICTAP provides eligible surplus and displaced Federal competitive service employees with selection priority over other candidates for competitive service vacancies. Information about CTAP/ICTAP eligibility is available from OPM's Career Transition Resources website at CTAP or ICTAP. If your agency has notified you in writing that you are a surplus or displaced employee eligible for CTAP consideration or that you are a displaced employee eligible for ICTAP consideration, you may receive selection priority if: 1) This vacancy is within your CTAP/ICTAP eligibility; 2) You apply under the instructions in this announcement; and 3) You are found well-qualified for this vacancy. To be well qualified, you must receive a score of at least 90 to receive priority consideration under either program. Information about CTAP/ICTAP eligibility is available from OPM's Career Transition Resources website at CTAP or ICTAP.