Officials begin to release some fire crews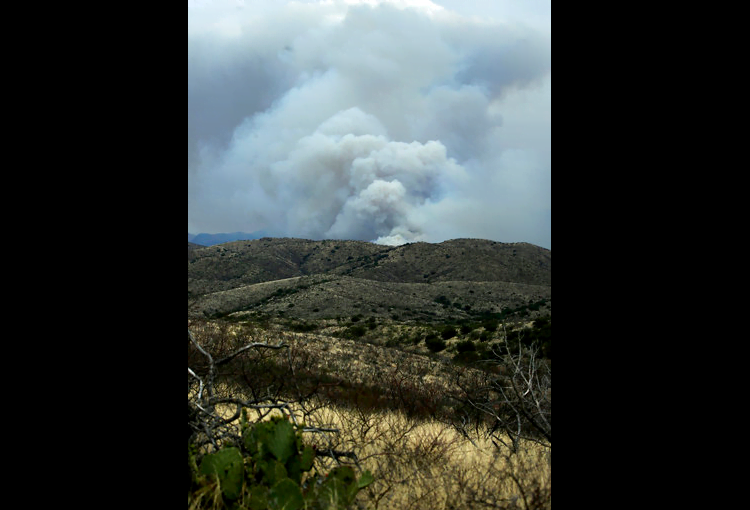 Smoke billows into the air as seen east of Arizona Highway 83 while crews battle a wildfire burning in southeastern Arizona near Sonoita, Ariz., Tuesday, April 25, 2017. Wind is driving a wildfire that has forced the evacuation of dozens of homes in and near a sparsely populated southern Arizona mountain range, and closed a highway. (Mike Christy/Arizona Daily Star via AP)
GREEN VALLEY, Ariz. (AP) — Officials say fire crews are gaining a handle on a southern Arizona wildfire that started Sunday.
The Coronado National Forest and Arizona Department of Forestry and Fire Management said Saturday that the fire about 10 miles (16 kilometers) southeast of the small city of Green Valley didn't spread overnight.
It has burned 73.4 square miles (190 square kilometers) of grass, brush and trees but as of Saturday morning was now 61 percent contained.
Officials called it a success and said they'll start to release some fire crew members.
But hundreds of homes nearby that could be affected will remain under pre-evacuation notices.
The U.S. Border Patrol said Thursday one of its agents was being investigating for possibly starting the fire while off duty and shooting a gun recreationally.
Copyright 2017 The Associated Press. All rights reserved. This material may not be published, broadcast, rewritten or redistributed.