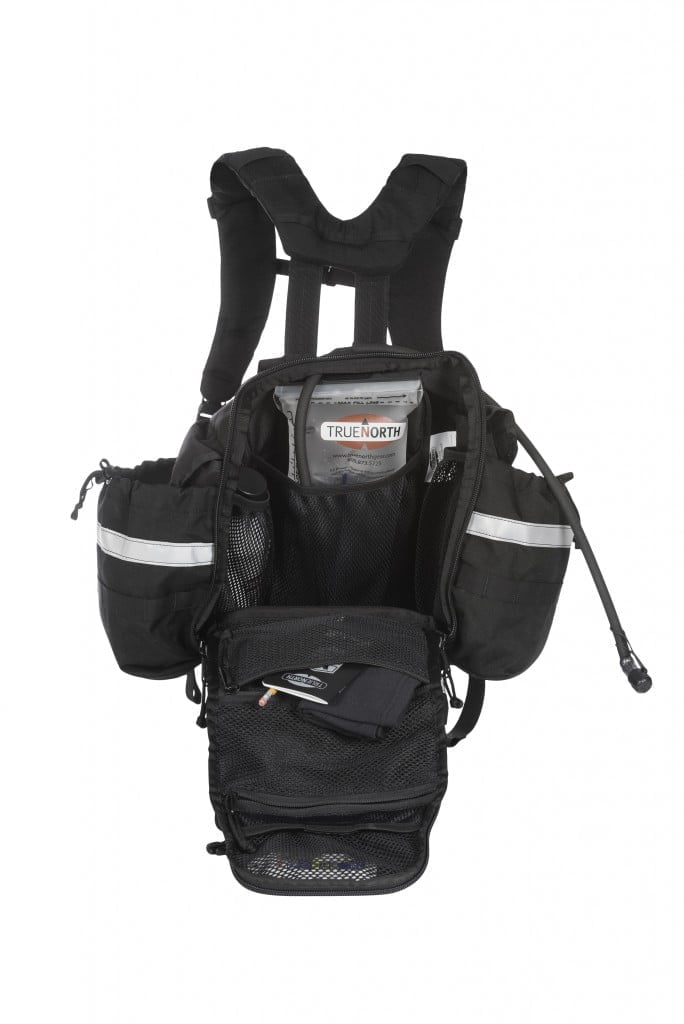 Wildland firefighters need the strength to not only fight fires, but to take along everything they need for a day's or more work in their backpacks. Depending on your particular job, the gear and equipment requirements will vary. The length of your assignment will also play a role in how much you need to pack and what types of items. Most firefighters have three types of packs: a daily, an overnight, and an extended assignment bag. The amount of individual items is really dependent on the role of the firefighter and length of task.
In most instances, the fire-specific gear will be provided by the employer. All personal items are the responsibility of the individual firefighter, however.
Take a look at what you can expect to take with you in your backpack for work as a wildland firefighter.
Unique work items
Being a wildland firefighter comes with its own set of things that may not make sense in another setting. Each of the items on this list are essential to getting the job done, and doing it in a safe manner. Depending on your employer, some of these items may be provided for you. Some of those daily bring-to-work items include:
Red card
Brush Clothing
Electrical tape and orange flagging strips with high visibility
Nourishment
Wildland firefighters don't have the luxury of clocking out at lunch time and hitting up the closest sandwich shop. All of the food and water items needed for a long shift must be carried with you. If you will be out in the field for several days, even more consideration for food must be taken. Some items to consider packing for work include:
Granola bars or protein bars
Two or three reusable water bottles, full
Jerky
Pop-top canned items that do not need to be heated
Safety/medical gear
In addition to the actual fire-specific safety gear, there are some everyday items that help keep wildland firefighters safe on the job. These are items that you may not use every time you go to work, but that are really helpful to have whenever a situation pops up where you need them. Those include:
Thermal long-sleeve shirt
Parachute cord
Bug spray
Over the counter medications for things like headaches, allergies and colds
Sunscreen
Other helpful Items
Remember that most wildland settings are not geared up with the luxuries of typical life. Some other things that will help you get the job done in a productive, safe way include:
GPS
Wrap-around sunglasses
Transistor radio
Lip balm
Compass
Driver's License
Extra batteries
Toilet paper
Rain poncho
Camera
Matches (in a plastic bag to stay dry)
Extra socks
For overnights
When there are longer assignments – anywhere from one night to several weeks – there are some additional items that might go along with a wildland firefighter. Changes of clothing are essential, along with the other items in a "red bag," including:
Tent
Inflatable sleeping pad
Cell phone charger
Camping stove
Can opener
Instant coffee
Flip flop shoes
Waterproof laundry sack
Sturdy, fireproof briefcase with all assignment-related documents
Alarm clock
Toiletry bag with items
At least $50 cash
Wristwatch
As a wildland firefighter, you have to be prepared for whatever may come your way during the course of your job. Even if you are not actively fighting a fire on a particular day, the items you take along with you will make a difference in how productive and resourceful you are.
Are you a wildland firefighter? What's in your bag?