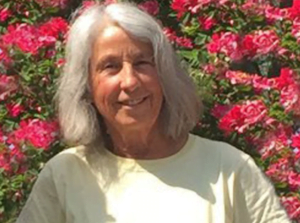 Kathy Shoopman, 74, the Buckhorn fire lookout at the Klamath National Forest died Friday in the McKinney fire.
Shoopman began her service as a fire lookout in 1974 and served faithfully to the end.
Even as sheriff's deputies and her supervisor urged her to evacuate, Shoopman stayed at her post, declining to leave while her guidance might assist in coordinating fire response.
Shoopman, who lived in Klamath River for more than 50 years, is one of five people killed in the McKinney fire, the largest and deadliest wildfire in California to date.