A look at becoming a Golden Eagles hotshot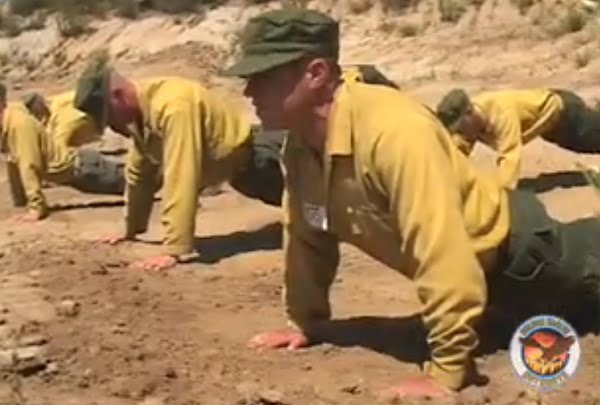 Andrew Oliveros – This 22-minute documentary movie short goes deep into the wildland fire academy's militaristic training methods and Marine Corps style of hardcore discipline to motivate young fire trainees.
Former Marine Corps DIs take command of 30 individual civilians, weed out the toughest 18, and transform them into a working team of gung-ho, can-do wildland firefighters.
From check-in to graduation, the three-week academy employs tough physical and mental challenges, and uses a steep 800-foot San Diego mountain "MF Mountain" as a metaphor to overcome and conquer personal preconceived notions of mental and physical limits through teamwork and close group camaraderie.