Wildfire potential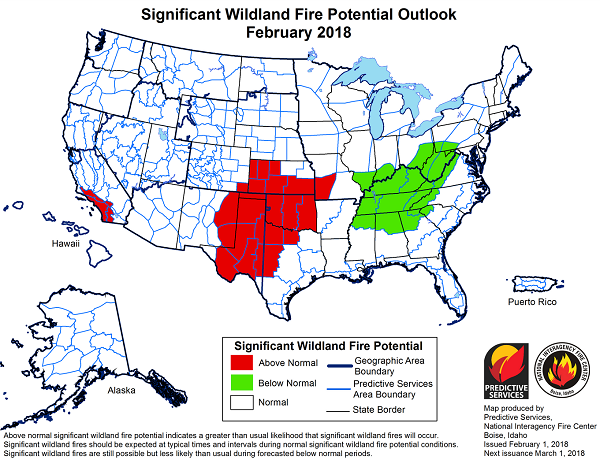 Forest Service – National Interagency Fire Center – This product provides outlooks for the current month, the month following and a seasonal look at the two months beyond that.
The main objectives of the National Significant Wildland Fire Potential Outlooks are to improve information available to fire management decision makers.
These assessments are designed to inform decision makers for proactive wildland fire management, thus better protecting lives and property, reducing firefighting costs and improving firefighting efficiency.