Firefighters act fast as flames approach house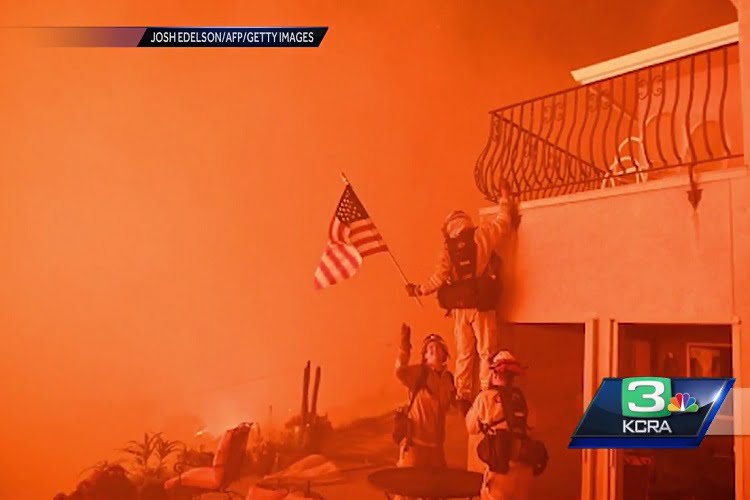 KCRA News – As Cal Fire firefighters continue to battle a 5,800-acre wildfire in Butte County, a freelance photographer snapped a photo of the three firefighters removing the American flag from a home that was threatened by the growing blaze.
"That's a symbol of our freedom and this nation and you show complete respect for that flag," Cal Fire firefighter Scott Crumrine said.
Crumrine said he learned that respect during his service in the Marines.