A new wildland rig for the Aspen Fire Protection District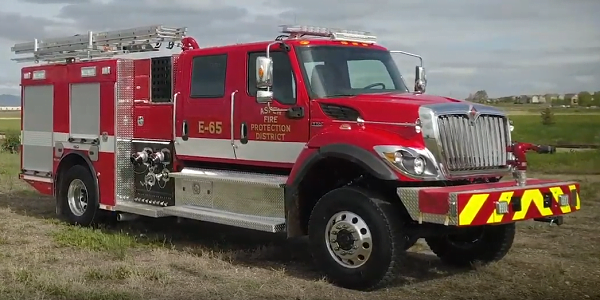 SVI Trucks – Aspen's new Type 3 Wildland Pumper features a 12′ aluminum SVI-body mounted on an International 7500 SFA 4×4 chassis, which houses a Cummins L9 380EV HP engine.
The apparatus has the ability to pump-and-roll with a Hale single-stage 1,000 GPM fire pump accompanied by a FoamPro 2001 electrical foam system, Akron Apollo lift-off style deck gun and much more.
For more information about this apparatus, visit bit.ly/aspen-1080.
The Aspen Fire Department is a full-service fire department, providing residential, commercial and wildfire fire suppression services, as well as swift water rescue, hazardous materials mitigation, and motor vehicle and aircraft accident response.