All the right specs, in all the right places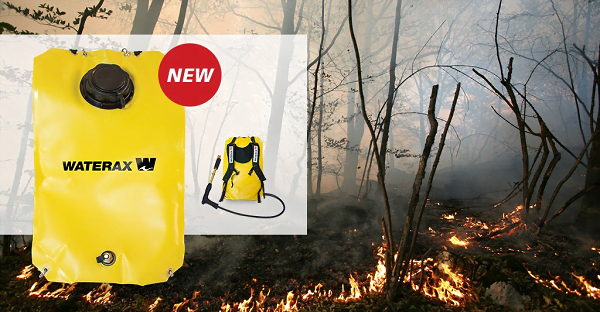 It's time to gear up! As we head from spring into summer, fire agencies are starting to plan for summer operations. Wildland firefighting requires durable, light and powerful equipment, and firefighters need to be well equipped to face a variety of situations. While trucks, pumps and hoses are all important tools, the equipment you carry is just as important.
We are pleased to introduce the WATERAX BACKPAX VPO-1X, a 5-gallon capacity vinyl backpack outfitted with a brass hand pump. Ideal for hot spotting, mop-up operations, prescribed burns, campsite protection or industrial operations, the VPO-1X is extremely lightweight yet heavy duty.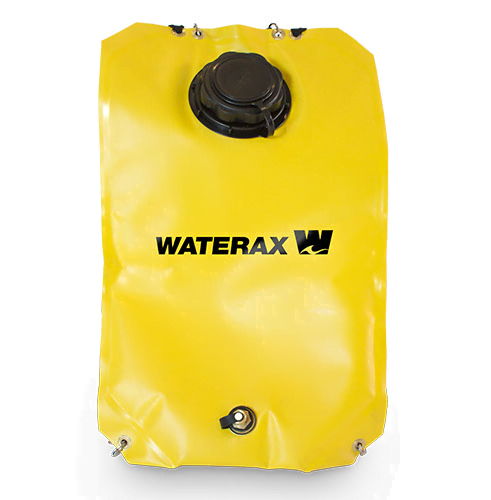 ALL THE RIGHT SPECS, IN ALL THE RIGHT PLACES
Made of strong polyester and encased in vinyl for superior puncture and abrasion protection, the VPO-1X backpack is designed for durability with reinforced seams in all the right places to eliminate the potential for problematic leaks.
The WATERAX HPC-X hand pump comes with a sturdy nylon rear pistol grip and forward rubber grip, a combination nozzle tip allowing for quick switch from stream to spray without tools, and a positive shutoff and locking feature which prevents leaking at any angle.
To ensure firefighter comfort and safety, the VPO-1X also features the all-new WATERAX shoulder straps which offer superior load support and are made with breathable materials for cool and dry operations. Multiple adjustment straps allow for a custom fit while a chest strap takes pressure off the shoulders and distributes it to other muscles in the upper body. The straps feature heavy-duty fastening clips and Scotchlite® reflective strips for increased visibility.
The VPO-1X is collapsible for easy storage, and is resistant to UV and ozone. Dry weight is 5.6 lbs (2.5 kg) while wet weight is 37.6 lbs (17 kg).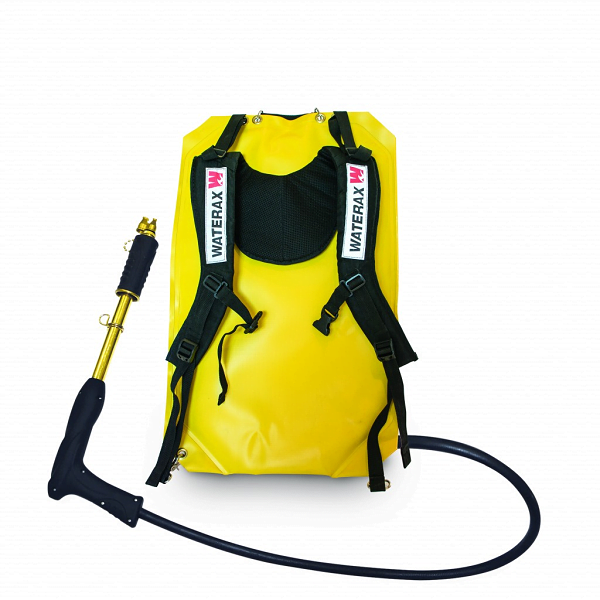 DON'T WAIT!
Order your VPO-1X backpack fire pump now and receive our special introductory pricing of $144.95 (regular price is $164.95) [in Canada, the special is $169.95, reg price $196.95].
Order two and receive free shipping for a limited time.