Large brushfire in Polk County is spread over 4,000 acres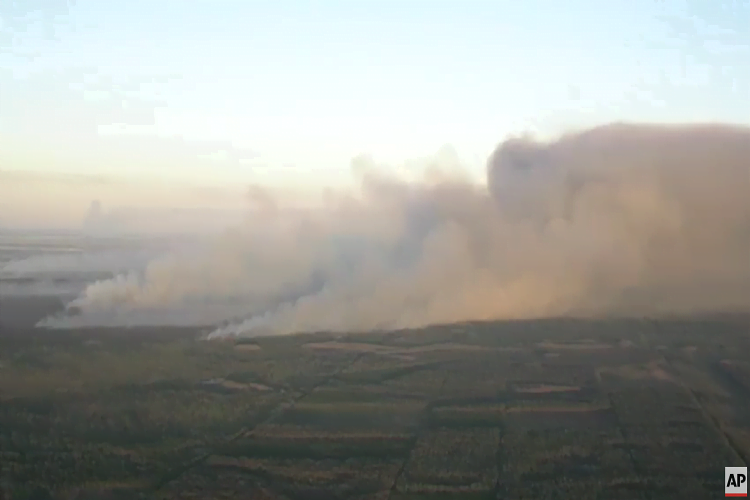 Hundreds of evacuated residents are back in their homes after fire crews contained a brush fire spread over some 2,000 acres in central Florida. (Feb. 17)
FROSTPROOF, Fla. (AP) — Officials say a large brushfire destroyed nine mobile homes and killed one dog as it swept across some 4,000 acres in central Florida.
Polk County spokesman Kevin Watler said in a news release while there are no evacuations in place, residents will likely see more "hotspots" on Friday and urged everyone to stay alert. He said people who camp or live in the River Ranch Hunt Club should vacate the area or seek alternative shelter.
Watler says Friday's forecast calls for low winds, which will help prevent the intense spread of the fire. But low humidity raises the potential of flare-ups and an increased chance of ignition.
The fire has doubled in size since it started Wednesday and spread quickly across about 2,000 acres near Indian Lake Estates in Frostproof, prompting evacuations.
Raw: 2,000 Acre Florida Brush Fire Contained

Copyright 2017 The Associated Press. All rights reserved. This material may not be published, broadcast, rewritten or redistributed.