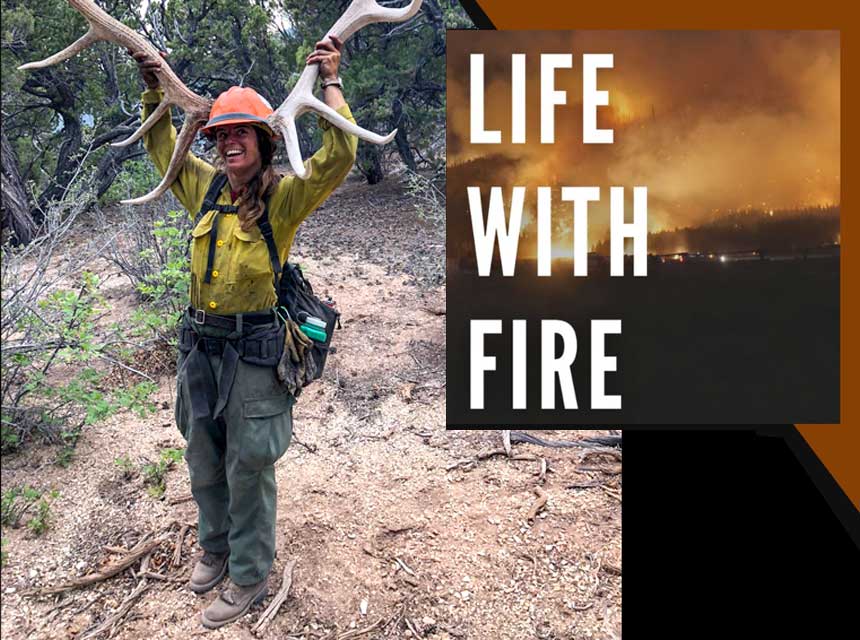 When Amanda Monthei was growing up, she actually thought about becoming an archeologist. She always knew she wanted to write, but becoming a wildland firefighter? That was not on her radar until much later.
"I had some girlfriends who'd been doing it and I was like, hey, that looks pretty fun. So, I got some training and ended up with a job with the Forest Service in Idaho."
Amanda admits that hotshotting, with its combination of hard physical work, risk and camaraderie, can be quite intoxicating. She also realized that, for her, a life of manual labour and the more cerebral world of being a writer were not incompatible. "You have a lot of time where you're not doing super intense stuff and you can allow your mind to wander. There's a lot to be said about not always being in writing mode," she says. But the part of her that wanted to tell stories won out in the end.
Before Amanda left the fireline to focus on her writing, she was selected as a 2019 Micro-Grant Recipient for the Smokey Generation Wildland Fire Digital Storytelling initiative, where wildland fire professionals tell fireline stories, preserving the legacy, highlighting the culture, and exploring the role of fire in the environment. She produced a multimedia project on the women who paved the way for her on her crew. These women, it turns out, were actually some of the first female hotshots in the country.
Today Amanda balances her freelance writing, which has appeared in The Atlantic, with hosting her Life with Fire podcast, which explores the critical role fire plays in America's forests, lands and communities through interviews with experts, stakeholders and practitioners. In 2021 Amanda was honoured once again with a Smokey Generation Alumni Grant which is used to support her podcast.
You can read a longer profile on Amanda in AX Magazine, Vol. 3.
You can listen to Amanda's Life with Fire podcast here. The most recent episode is embedded below.