Heavy rains lead to a bumper crop of fuels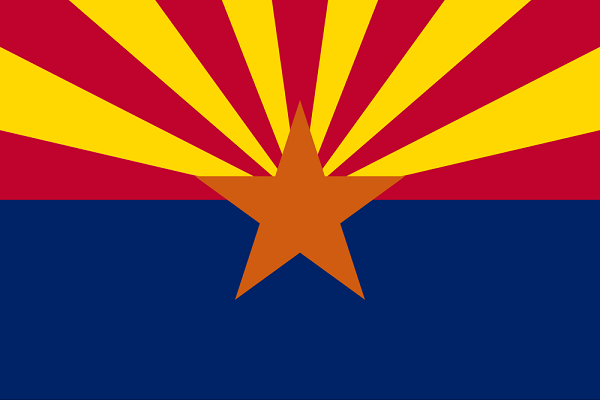 PHOENIX (AP) — Arizona fire officials and Gov. Doug Ducey said Monday that the sixth wettest winter on record in Phoenix and heavy snow in the high country don't mean this summer's fire season will be easy.
Ducey and state Fire Management Officer John Truett said the heavy rains over the state's deserts and chaparral have led to a bumper crop of grasses, wildflowers and other fuels. Those will dry out quickly and could lead to big fires.
"Wet winters can mean very dangerous summers," Ducey said at his annual wildfire outlook news conference. "That's because more precipitation brings more fuel vegetation, which increases fire dangers. So our plea to everyone this fire season is to remain vigilant."
The heavy snowpack in the state's high elevation forests has helped ease a long drought, but fires will pop up there as well as summer approaches, Truett said.
He said the forests are looking good now, but a hot spring could change that. And he noted that the long drought has led to more dead trees and brush across the state.
"Dead brush doesn't come back, dead threes don't come back," Truett said. "So the wet winter added to maybe a delay of fires in the upper elevations."
Last year at this time, Flagstaff had received just 4.4 inches of precipitation. This year, the northern Arizona city has received snow that measures the equivalent of 17 inches of precipitation.
In 2018, 2,000 wildfires burned 165,000 acres on private, state, federal and tribal lands. A year before, Arizona had 2,205 fires that charred 420,000 acres.
Truett pleaded with the public do their part by cutting back brush near buildings and clearing safe areas that firefighters can use to help save homes. Ducey noted that it is illegal and dangerous to fly drones in a fire area because it forces the shutdown of aerial firefighting efforts.
"Our message is simple," Ducey said. "Follow the law or face the consequences."
Ducey noted that major fires in recent years were mainly caused by human activity such as abandoned campfires.
All contents © copyright 2019 The Associated Press. All rights reserved.