Wildfire is 31 percent contained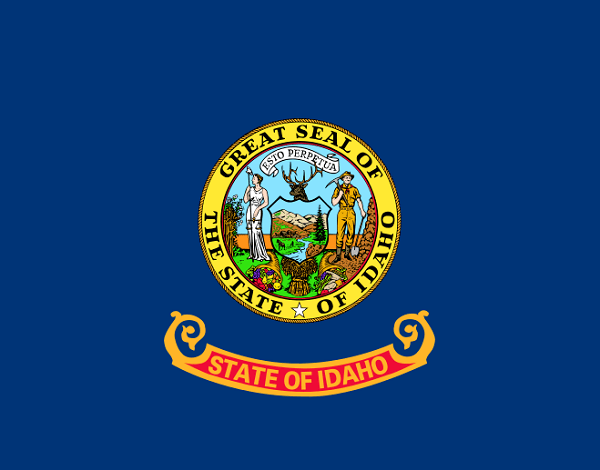 By KEITH RIDLER, Associated Press
BOISE, Idaho (AP) — Residents along a stretch of a heavily traveled north-south highway in Idaho have been told to evacuate due to a wildfire.
Fire officials say private homes, state and federal infrastructure on the west side of U.S. Highway 95 on Friday were being threatened by the Rattlesnake Creek Fire near Pollock.
Fire spokesman Al Koss said officials are concerned winds could push the fire off a ridge and into brush and other fuels where it could race toward populated areas.
"With winds and that type of fuel the fire could move very quickly," he said.
Authorities couldn't immediately provide information on how many people were told to evacuate. The highway remains open but with a speed limit of 45 mph (72 kph).
Nearly 400 firefighters are at the 12-square-mile (31-square kilometer) that's 31 percent contained. No structures have been lost.
Officials report 22 firefighters have been injured fighting the human-caused blaze in rugged terrain. Officials said most are minor injuries.
The most serious injuries involve two Navajo Hotshots crew members hit by part of a falling tree on Sunday. One is from the Crow Indian Tribe in Montana and the other from the Navajo Nation in Arizona, said Bureau of Indian Affairs spokeswoman Robyn Broyles.
She said one crew member was treated at a burn center due to burns on his face, and both on Friday had been released from hospitals and are resting at home.
In east-central Idaho, the Rabbit Foot Fire grew to 45 square miles (117 square kilometers) on Friday. Fire officials said the blaze is burning in rugged terrain with a lot of dead trees, keeping firefighters out due to the likelihood of falling trees.
"There's a lot of bug-killed timber in there, and that makes it very dangerous for firefighters," said fire spokesman David Eaker.
Because of the danger of falling trees, he said, fire bosses are using a strategy of not fighting the fire directly but instead building fire lines outside the fire perimeter and waiting for the fire to come to them.
"We're trying to create a box around the fire," Eaker said.
The lightning-caused fire in the Salmon-Challis National Forest is threatening several historic fire lookouts, Eaker said. He said crews have wrapped them in fireproof material.
The fire has no containment, and full containment isn't estimated until the end of October.
"People just need to know that it's definitely going to be a long-duration fire," Eaker said. "It might well be there until the snow flies in the fall."
About 650 firefighters are assigned to the blaze, and no injuries have been reported, Eaker said.
All contents © copyright 2018 Associated Press. All rights reserved.