A reader response to a FireRescue Magazine article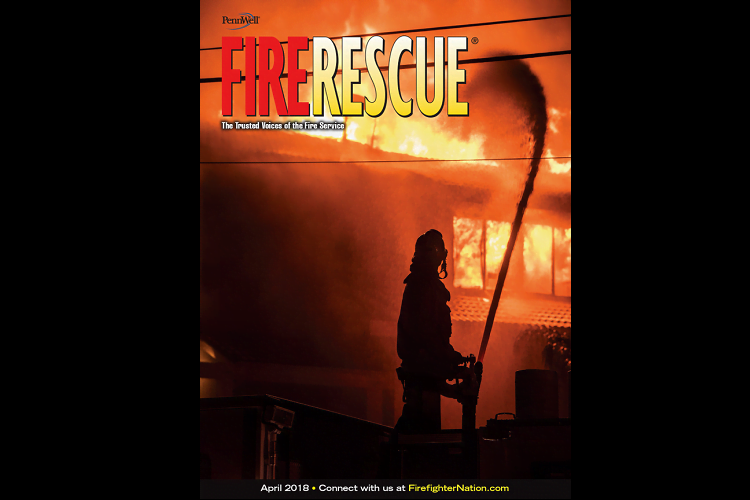 The article, "Reign in the Renegades," by Alan Carlson in the April 2018 edition of Fire Rescue Magazine, contains several references to NFPA Technical Committees, NFPA's standards development process, and to regulations and relationships that are incorrect or misleading.
First and foremost, NFPA has a working relationship with the NWCG Wildfire Fire Investigation Subcommittee (NWCG WFISC) and their work is an important part of our process.
The NFPA Standards Development Process is an open, transparent and inclusive process, which follows NFPA's ANSI accredited regulations. It is grounded on the principle that every person is given the opportunity to participate, and the committees' work is publicly available. We encourage everyone to learn about and get involved in our process. Your input is important.
NFPA Technical Committees are open to all applicants from any interested stakeholder category or group and are appointed by the NFPA Standards Council. This ensures balance by interest category as required by the NFPA regulations; no particular interest category can exceed one-third of committee membership. (NOTE: Balance does not mean, however, that every organization has representatives on a particular committee since the roster is based on interested applicants.) To date, no individuals representing any user group involved with wildland fire investigation has applied for, or been denied, membership on the NFPA 921 Technical Committee.
Task Groups are not Technical Committees. In accordance with the NFPA Regulations, they are ad hoc groups appointed and discharged by the Technical Committee Chair and their purpose is to address a specific topic or problem. Individuals serving on a Task Group don't need to be members of the Technical Committee. Task Groups also do not need to be balanced by interest category, though all attempts are made to include, to the extent practicable, any interested individual who could contribute to the Group. In the case of NFPA 921, the Technical Committee Chair appointed a Task Group to review and begin the update of Chapter 28, Wildland Investigations, in preparation for the Fall 2019 revision cycle. The task group consists of individuals who are both members and non-members of the Technical Committee; three of whom, at NFPA's request, represent the NWCG WFISC committee.
The meeting on May 2 referred to in the article was designed to review Task Group reports and prepare recommended Public Inputs for the upcoming First Draft Meeting. Items rejected or not considered by the Technical Committee at that meeting could also be submitted as Public Inputs to be reviewed and acted upon at the upcoming First Draft Meeting. At the conclusion of the May meeting, the Public Input period remained open. Concerned NWCG representatives were specifically encouraged by NFPA staff to provide their input through the Public Input process. Others with differing views were also encouraged to submit their suggested updates. This process ensures that all concerns are addressed by the Technical Committee in accordance with the NFPA Regulations, the Technical Committee and the public are presented with every option, all Public Inputs are reviewed and acted upon by the entire Technical Committee, and actions recorded.
Currently NFPA 921 is open for Public Input where proposed changes and updates can be made to any portion of the document. Public Inputs can be submitted through August 10, 2018 by visiting www.nfpa.org/921next. NFPA also encourages anyone who is interested to apply for committee membership at www.nfpa.org/921.
For more information on how to follow the progress of the next edition of NFPA 921 and be notified of any actions taken in respect to NFPA 921, please visit www.nfpa.org/921 and click on "Receive Email Alerts." Additional information on how to participate on an NFPA Technical Committee, please contact NFPA at stds_admin@NFPA.org.
Christian Dubay, P.E.
Vice President and Chief Engineer
National Fire Protection Association