Panic as wind changes the fire's movement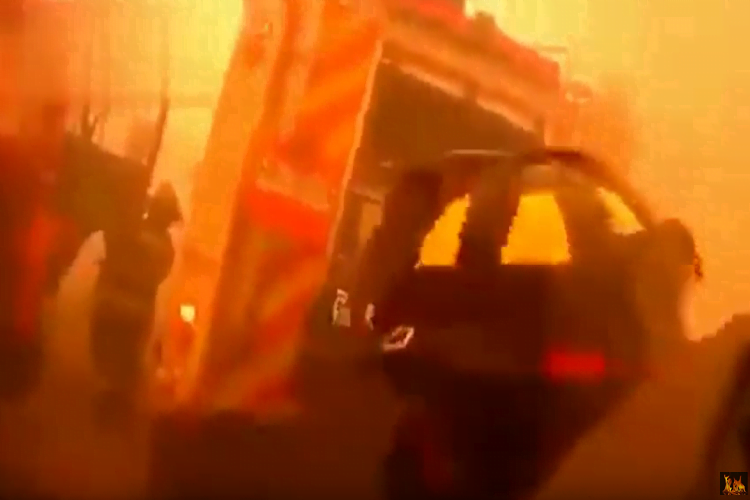 YouTube – This video captures the moment when firefighters get surrounded by flames after the wind changes.
The blazes began over a week ago and spread quickly with the summer's drought and high temperatures decimating more than 300,000 acres of forest and vineyards across the country. On Friday 20th, this area was declared a state of emergency. "Complete houses, complete vineyards with centuries-old vines, animals and native forests have been destroyed. We fought the fire without stopping, day and night," Said a firefighter from region of Maule. Two firefighters and two police officers died this day during rescue work.