Madison Safety & Flow adds provider of portable fire pumps to its fire safety offering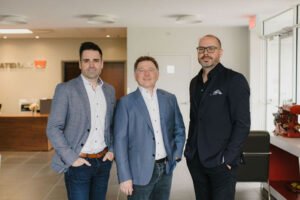 January 26, 2023 — CHICAGO, IL – Madison Industries, one of the world's largest privately held companies has made a significant investment in WATERAX, a leading manufacturer of lightweight portable fire pumps. WATERAX bolsters Madison's Safety & Flow offering, making it one of the largest providers of firefighter equipment and rescue tools in the world today.
"WATERAX fits perfectly with the Madison mission; to make the world safer, healthier and more productive," said Kris Howard, President and CEO of Madison Safety & Flow. "The team that built WATERAX into what it is today are joining our team of over 20,000 entrepreneurs who are building a truly remarkable business. We live in a world where firefighters need lighter, more powerful portable tools to fight remote fires and WATERAX has the world's leading solution. We are proud of our companies who are equipping firefighters with state-of-the-art tools to be more effective in their jobs."
WATERAX's mission is to place powerful, precision engineered lightweight portable pumps into the hands of wildland firefighters to move water to protect our forests and communities from the ravages of wildfires. Roughly 60,000 wildfires burn 8 million acres in the U.S. each year, according to the National Interagency Fire Center (NIFC). That number is projected to grow significantly over the next 20 years.
"We're very excited about this partnership as it will enable WATERAX to launch truly revolutionary technology with a focus on our core elements of the portfolio, our mission-critical portable fire pump platforms", said Raffaele Gerbasi, President of WATERAX. "We couldn't be more excited to join the Madison team."