BUILDING THE RIGHT FRAME FOR THE MARK-3® WATSON EDITION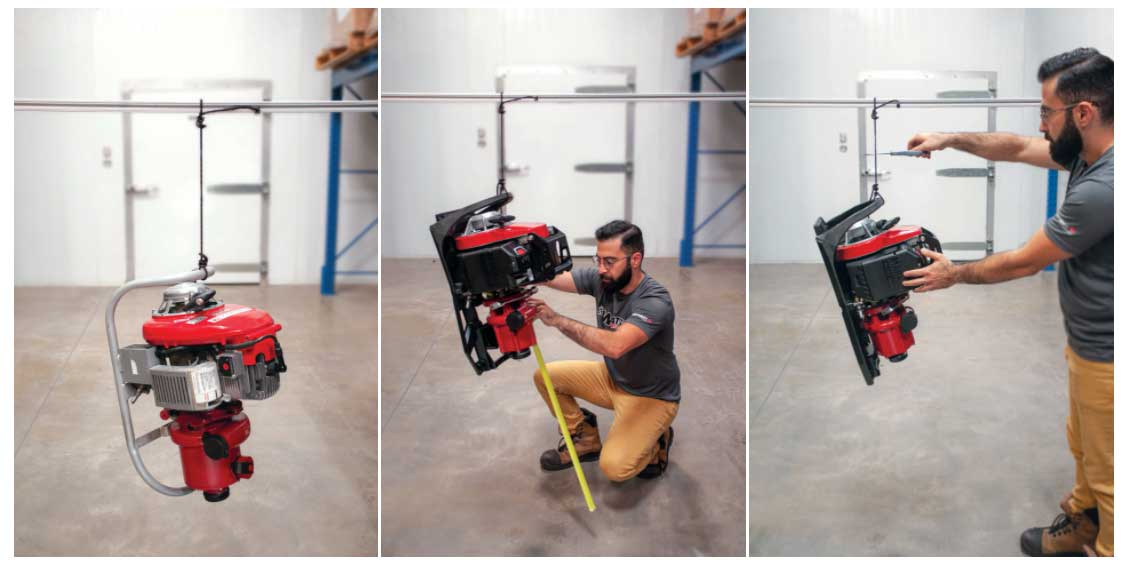 By Gary Da Silva (Source: WATERAX)
Room for Improvement
MARK-3® fire pumps are often used in rugged environments and extreme situations. They are very durable units which that can endure take a lot of punishment, but occasionally they do sustain damage occasionally. One susceptible area is the steel frame. When falling from certain heights, the frame can get bent, distorted, and/or cracked. Vibration over the years can cause cracks in the frame welds which can necessitate require repair. As for backpacking, the frame must be attached to a separate carrying device which is not ideal since wildland firefighters have tight constraints on how much they can carry and the current carrying candevice can be quite uncomfortable as well. Finally, when we gathered feedback from firefighters, they indicated that the frame was susceptible to sinking into the ground in muddy or swampy terrains.
Designing a New Frame
Given these realities, our team set out to design a completely reimagined frame for the MARK-3® Watson Edition. We started by experimenting with different materials and decided on a very tough type of composite that has the highest impact strength of any thermoplastic material presently made. It is lighter than steel, has impressive vibration dampening properties, and can be moulded into any shape. We also designed angled engine vibration mounts that greatly increase vibration absorption.
The Right Shape
Our design was inspired by a snowshoe concept. It provides more than 230% more contact area than the preceding frame and greatly improves grounding in uneven terrains. We tested the new frame with wildland firefighters during our 2019 WATSON tour and participants were highly impressed with its buoyancy! They also appreciated the added comfort from the ergonomic design which allows the frame to be part of an integrated backpack with military-grade Fidlock® quick-release carrying straps.
Endurance Tests
Endurance testing had already shown improved vibration dampening that will diminish frame fatigue and premature failure. The one thing that could not be tested in the field was its resistance to drops so our engineering team conducted a series of drop tests in the laboratory.
Frame Drop Testing: MARK-3® vs Watson Edition
The drop tests were performed from different heights and orientations. The results demonstrated improved shock absorption and resistance caused by impact thanks to the new frame's flexibility.
Results & Observations