State is relatively better off in fire risks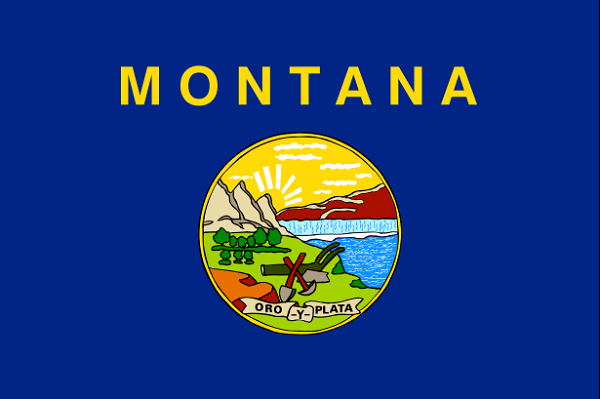 By AMY BETH HANSON Associated Press
HELENA, Mont. (AP) — A historic drought in the southwestern U.S. means Montana firefighters will likely be asked to help other states handle blazes that could fill Montana's skies with smoke this summer, fire-weather meteorologist Coleen Haskell told Gov. Greg Gianforte on Wednesday.
Areas west of the Continental Divide in Montana face above-normal fire potential in July while weather patterns are expected to extend that potential to the entire state in August, said Haskell, who works for the Northern Rockies Coordination Center in Missoula.
A normal weather pattern, and thus normal fire potential, should return some time in September, she said. Last year's main fire activity in Montana occurred in September.
Montana is relatively better off in terms of fire risk than North Dakota and the southwestern U.S., where the drought is historic both in magnitude and over a wider area than has been seen in 125 years, Haskell said.
"The big takeaway for me is that we will be sharing resources with our neighboring states, with our neighboring geographic areas, but also with that widespread of a drought and with the expectation of their above average fire seasons, I fully think that we will have another smoke episode this year and so we're preparing for that as well," Haskell said.
Gianforte began the annual fire season briefing with a moment of silence in memory of smokejumper Tim Hart of Cody, Wyoming. Hart, who was based with the West Yellowstone Smokejumpers, died on June 2 from injuries suffered in a hard fall while responding to a wildfire in southern New Mexico in late May.
"This tragic accident reminds us that firefighting is a dangerous activity and we must be grateful for those who risk their lives to protect our communities, way of life and natural resources in Montana," Gianforte said.
A memorial service for Hart will be held on Saturday in Cody.
Local, state, tribal and federal officials told the governor that they are prepared to work together again during this year's fire season. Firefighters are being trained, equipment has been inspected and some supplies have been staged in areas of concern, officials with the state Department of Natural Resources and Conservation, the U.S. Forest Service, the U.S. Bureau of Land Management and other agencies said.
Gianforte urged residents to reduce the burden on firefighting crews.
"We can't control the weather. We can control our actions," he said, noting about 80% of wildland fires in Montana are started by people.
In addition, Gianforte said he plans to increase the number of acres of forested areas that are placed under active management, which includes tree thinning and controlled burns in an effort to prevent catastrophic fires. He urged other agencies to follow suit.
The state of Montana and the DNRC are committed to aggressive initial attack on all fires, Gianforte said.
But he was unable to get a similar commitment from Jay Lusher, the Intermountain Region Fire Management Officer for the National Park Service. Lusher said the park service looks at wildfires as having a natural role in the landscape.
Gianforte said he was concerned for communities around national parks and asked Lusher to provide him with the park service's initial attack policy in writing.
All contents © copyright 2021 The Associated Press. All rights reserved.