Discounts on select homeowner insurance premiums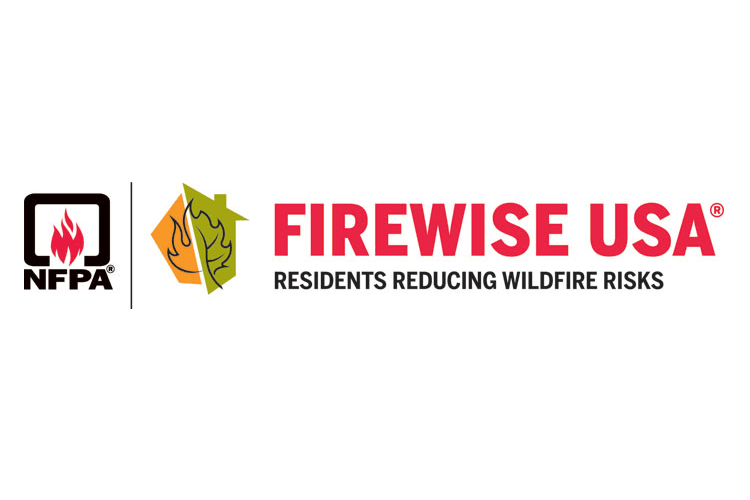 National Fire Protection Association
Community-wide risk reduction is essential to improving outcomes when a wildfire happens. That's why USAA has been working with the National Fire Protection Association® (NFPA®) to develop incentives for residents of wildfire-prone areas to take steps to create safer communities. Today, USAA and NFPA announced that USAA policyholders living in recognized Firewise USA® sites in Idaho, Montana, Washington, and Wyoming will receive discounts on their homeowners insurance premiums. The NFPA Firewise USA® Recognition Program provided the community action framework and local data that supported USAA's decision to offer such a discount to its policyholders.
USAA, which provides a full range of financial products and services to the military community and their families, explored incentives to creating safer communities from wildfire with NFPA and first initiated the discount for members in Firewise USA® sites in 2014. USAA members in Firewise USA® sites in Idaho, Montana, Washington, and Wyoming join their counterparts in Arizona, California, Colorado, New Mexico, Oregon, Texas, and Utah in being offered the discount. It is provided automatically for USAA members with homeowners' policies in those locations.
"USAA recognizes that reducing wildfire losses is not just about a single home in a neighborhood," said Michele Steinberg, NFPA's wildfire division director. "When an entire neighborhood or community takes collective action, everyone benefits by reducing the threat of a wildfire. Firewise USA® is focused on community-wide behavior change over time that helps protect lives and property when neighbors follow the steps outlined in the program."
NFPA launched its voluntary Firewise program in 2002, enlisting the technical assistance of state forestry officials across the nation to reach out to residents and assist in community risk evaluations. As part of the recognition process, residents are asked to come together to address the findings from these evaluations using a long-term plan and holding annual public events, as well as documenting a minimum amount of investment in wildfire safety actions each year.
"Losses from wildfire are something you can help prevent; homeowners can take preventative steps and assist firefighters in protecting their homes and mitigating damage," said Jennifer Kyung, chief underwriter of P&C Underwriting at USAA.  "However, wildfire prevention is a team effort. When a community bands together and takes steps to prevent damage from wildfire, everyone in that community benefits.  We believe the discount gives communities another incentive to take action."
Currently there are more than 1,740 Firewise USA® sites in 42 states that are participating in the recognition program.
To find out more about the USAA policyholder discount for Firewise USA® sites, please visit NFPA's Firewise USA® program or USAA.
For this release and other announcements about NFPA initiatives, research and resources, please visit the NFPA press room.
**UPDATE July 28, 2020** According to USAA, there has been an unforeseen delay in the effective date for policies in Washington state. We'll provide an update when this has been resolved.
About the National Fire Protection Association (NFPA)
Founded in 1896, NFPA is a global, nonprofit organization devoted to eliminating death, injury, property and economic loss due to fire, electrical and related hazards. The association delivers information and knowledge through more than 300 consensus codes and standards, research, training, education, outreach and advocacy; and by partnering with others who share an interest in furthering the NFPA mission. For more information, visit www.nfpa.org. All NFPA codes and standards can be viewed online for free at www.nfpa.org/freeaccess.