Deputy chief says initial activity is increasing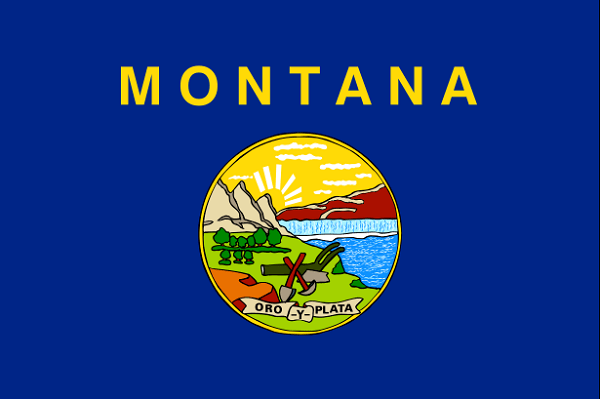 By AMY BETH HANSON Associated Press
HELENA, Mont. (AP) — Several small wildfires in western Montana and a changing weather pattern signal the start of the state's 2019 fire season, officials said Friday.
"The general picture is initial activity is increasing, we're starting to see fires become larger and we have a hot and dry weather pattern in place, so fire season definitely has begun," said John Monzie, deputy chief of the Fire Bureau in the state Department of Natural Resources and Conservation.
The fire season is starting later this summer compared to recent years because of cooler temperatures and more moisture in July, he said.
But warmer weather and stronger winds are drying out trees and grasses, making it harder to quickly contain fires, Monzie said.
A lightning-caused fire on the Flathead Indian Reservation southwest of Ronan has burned about three quarters of a square mile (2 square kilometers) of grass and timber in difficult terrain.
Confederated Salish and Kootenai Tribes fire information officer C.T. Camel said crews started a burnout Friday that aimed to blacken nearly nine square miles (22 square kilometers) of trees to reduce available fuels and prevent the fire from spreading out of control as fire season ramps up.
"It's starting to warm up and there's no rain predicted for two weeks," Camel said Friday.
No structures are threatened, but two rural roads are closed to the public.
Three other lightning-caused fires that started on the reservation Tuesday night were extinguished, Camel said.
In southwestern Montana, crews are fighting a small fire a mile (1.6 kilometers) south of the historic ghost town of Bannack. Bannack State Park is not threatened and remains open to visitors.
Just north of Missoula, another small fire in the Lolo National Forest has led to the closure of several trails. No structures are threatened.
The National Weather Service has issued a fire weather watch for northcentral Montana and stretching down through Great Falls and Lewistown Friday because temperatures are forecast to be in the 80s and 90s (26 to 32 degrees Celsius) and winds could gust up to 40 mph (64 kph).
The Bitterroot and Lolo national forests list their fire danger as "high," which is halfway between its ratings from low to extreme. A "high" rating means fires will start from most causes and will spread rapidly, the agency said.
With the delay in the fire season, Montana firefighters have been helping with blazes in other areas, including Alaska.
"As our people finish their assignments, we're bringing them back down and holding onto them a little tighter than we were a few weeks ago," Monzie said.
All contents © copyright 2019 The Associated Press. All rights reserved.