Academy shows the state is preparing for whatever disaster comes next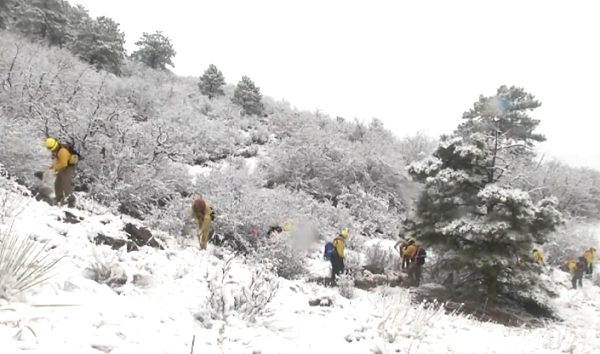 COLORADO SPRINGS (KOAA News 5) – You don't often see wildland firefighters training in the thick of a snowstorm.
But the ever-expanding fire season across the West, including Colorado, is ramping up the need for more firefighters to answer the call.
"When the very worst day hits, we're training the responders and the leaders that will take over and manage those incidents," said Travis Bailey, an academy instructor.
That's exactly what's happening in Colorado Springs. More than 1,100 people — both new firefighters and experienced first responders — are starting or advancing their careers in emergency response at the Colorado Wildland Fire and Incident Management Winter Academy at the University of Colorado-Colorado Springs.