The forest averages 15 to 20 fires per year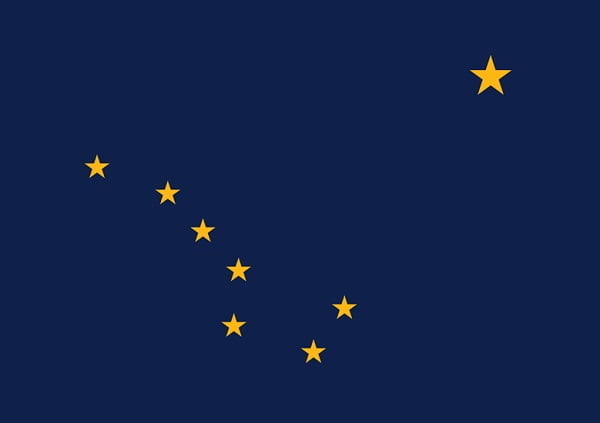 KETCHIKAN, Alaska (AP) — The country's largest national forest saw an increase in wildfires in 2018.
The U.S. Forest Service responded to 32 wildfires this year in Alaska's Tongass National Forest, the Ketchikan Daily News reported. The forest averages 15 to 20 fires per year.
Wildfires in southeast Alaska are not the hazard they are elsewhere in the state. The Tongass is the world's largest intact temperate rainforest. Ketchikan, near the southern end of the forest, bills itself as the Rain Capital of Alaska and receives upward of 150 inches (381 centimeters) of rain a year.
Tristan Fluharty, forest fire management officer for the Tongass, said warm, dry weather was behind the increase in 2018.
"We really did spend a lot more time actually putting the fires out," Fluharty said.
The 32 fires together burned 63 acres (25.5 hectares). The largest fire, which occurred in fire in May and June near Berners Bay north of Juneau, burned more than 50 acres (20 hectares).
A fire at Moser Bay near Ketchikan burned for several days and cost the Forest Service about $126,000 to fight.
Most wildfires in the region are caused by humans, Fluharty said. Most of the 2018 fires were near the road system in Juneau, the region's biggest population center.
The Tongass' annual budget for fire preparedness is about $1 million, which pays for salaries, equipment, inventory, travel and training. The 2018 fire suppression costs were not available.
The busy season in southeast Alaska stood out in contrast to the rest of the state.
The state usually sees about 500 wildfires, said Tim Mowry of the state Division of Forestry. Lightning starts many of the fires in interior Alaska forests. In 2004, 706 fires burned a record 6.7 million acres (2.7 million hectares) or 10,465 square miles (27,104 sq. kilometers).
However, in 2018, the state saw just 360 fires that burned 411,591 acres (166,565 hectares) or 644 square miles (1,668 sq. kilometers).
"In terms of Alaska fire years, it was well below average," Mowry said.
The southeast Alaska fire season occurred against a backdrop of worsening wildfires in the Lower 48. From 1985 to 2017, the total acreage burned in the U.S. each year has fluctuated but increased on average. Over those 22 years, federal fire suppression spending has increased tenfold to nearly $3 billion, according to data from the National Interagency Fire Center.
Fluharty has seen no clear evidence pointing toward an acceleration or lengthening of the fire season in southeast Alaska.
All contents © copyright 2018 Associated Press. All rights reserved.