Exceptional abrasion resistance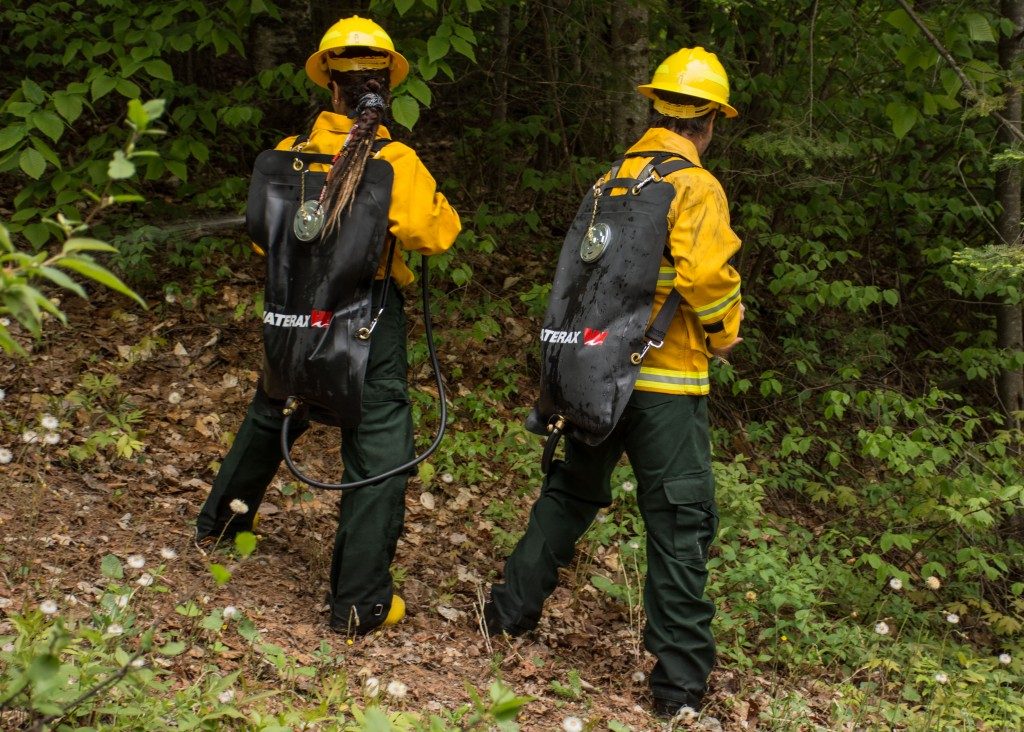 The WATERAX HPO-2X is a rugged collapsible backpack made of durable nylon fibrecoated with neoprene. The neoprene bag is UV resistant and fireproof.
It also offers exceptional abrasion resistance and can easily be repaired in the field with standard tire patches. The all-new brass hand pump design features a forward grooved hand grip and a rear pistol grip that makes operating the hand pump easier on the wrist and requires less effort than standard hand pumps.
Product Features:
• Made of nylon fiber coated with neoprene
• Excellent abrasion resistance and in-field repairable
• Fire resistant
• Resistant to oil and gasoline
• Collapsible for space saving
Applications:
• Hot spotting
• Mop-up
• Prescribed burn operations
• Campsite protection
• Industrial operations
Capacity: 5 US gal (19 L)
Dry Dry weight: 5 lbs (2.2 kg)
Wet weight: (2.2 kg)