Sheriff's helicopter helps contain grass fire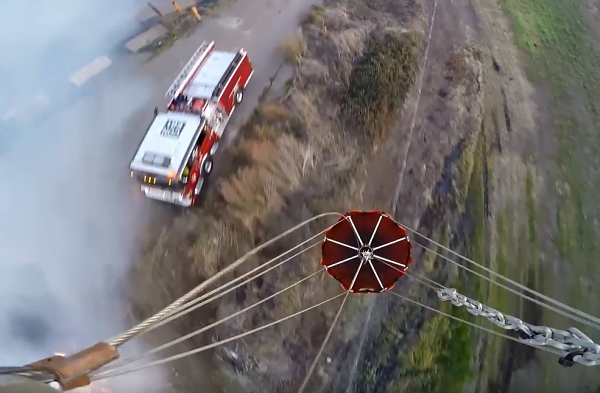 Contra Costa Sheriff – Contra Costa County Office of the Sheriff STARR1 helicopter was recently requested to assist the fire department as it was attempting to contain a grass fire that was getting close to three homes near HWY 160, just north of the Antioch Bridge. STARR 1 responded to the area.
The fire, spreading fast due to high winds and flames, was less than 40 yards from a house.
STARR 1 landed and applied the 144 gallon fire bucket to the bottom of the helicopter.
STARR 1 dropped six buckets of water on the grass fire extinguishing the flames near the home.
STARR 1 continued to drop water on the fire for over 30 minutes.