Multiple departments respond to large brush fire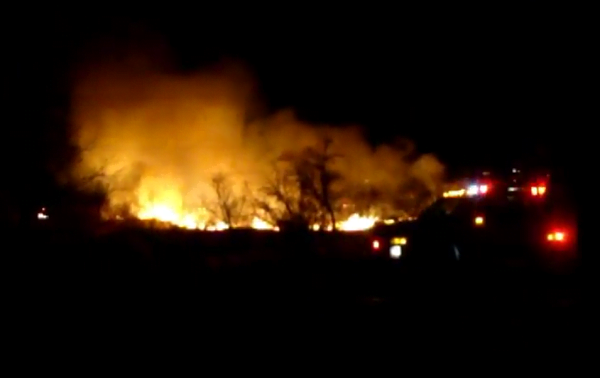 Tom Aurnhammer – BLOOMFIELD, NM – On January 20th, 2018 at approximately 15:46 hours, Bloomfield Fire Units that were out on another assignment reported seeing a large column of smoke in the area of South 1st Street.
At the same time fire dispatchers started receiving reports of a large brush fire in the swamp area east of the Sonya's Cooking, a restaurant located at 2001 Bloomfield Highway.
The fire sparked a large response from Northeast San Juan County fire departments, including the City of Farmington and surrounding County Fire Districts.
Homes south of Ash Street were evacuated around 16:17 hours.
For more photos, visit www.buffaloheadfire.org