44 firefighters deployed in Cariboo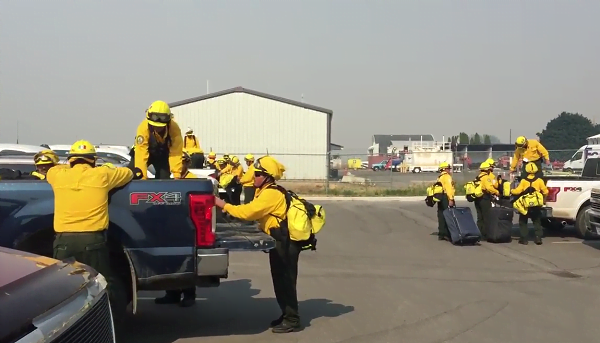 KAMLOOPS, British Columbia (KamloopsBCNow) – Mexican firefighters are eager to get to work after landing in Kamloops Friday.
Forty-four of them disembarked the CAF's massive CC-130 Hercules shortly after 9 a.m., with another large group to follow later in the day. They arrived in Canada yesterday, landing in Abbotsford, and will be deployed in the Cariboo.In total, 108 Mexican personnel are set to aid the BC Wildfire Service as it battles an unprecedented season, the first time Mexican resources have been utilized in British Columbia. They are here under an agreement between the Canadian Interagency Forest Fire Centre and Mexico's National Forestry Commission.
Senior Agency Representative Juan Villa was one of the first to arrive in Kamloops on Friday and said crews are happy to be here and eager to get to work.