CAL FIRE Inmate Firefighter Anaya was injured while clearing brush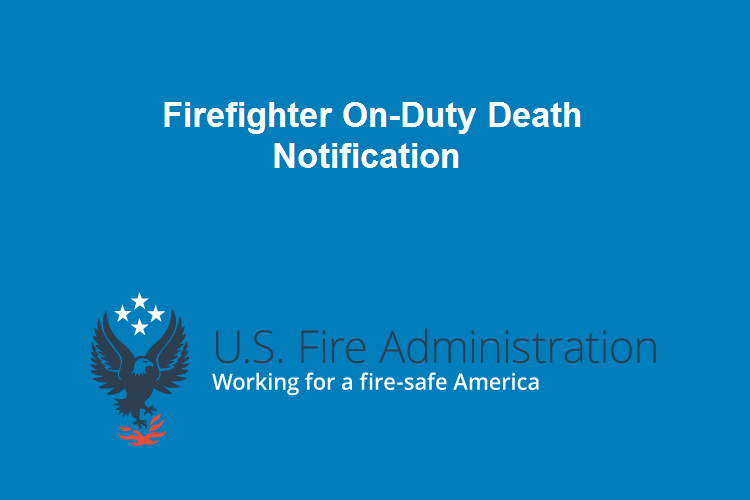 The U.S. Fire Administration has announced the official on-duty death of Inmate Firefighter Frank Anaya, 22, of CALFIRE on July 11, 2017.
Inmate Firefighter Frank Anaya was treated on scene and taken to the hospital in critical condition on July 5, 2017, after suffering a chainsaw injury to the leg while working a fire near Lakeside, California. Fire crews were clearing brush and working with air crews to successfully defend a threatened mobile home park when the injury occurred. Despite all efforts by medical personnel, Inmate Firefighter Anaya passed away on July 11, 2017.
Tribute is being paid to Inmate Firefighter Anaya at http://apps.usfa.fema.gov/firefighter-fatalities/
To date, 54 firefighter fatalities have been reported to USFA in 2017.  Year-to-date and annual USFA firefighter fatality reports are posted online at https://www.usfa.fema.gov/data/statistics/ff_fatality_reports.html
Fatality status is provisional and may change as USFA contacts State Fire Marshals to verify fatality incident information.