Fire on Kendrick Mountain has burned nearly 9 square miles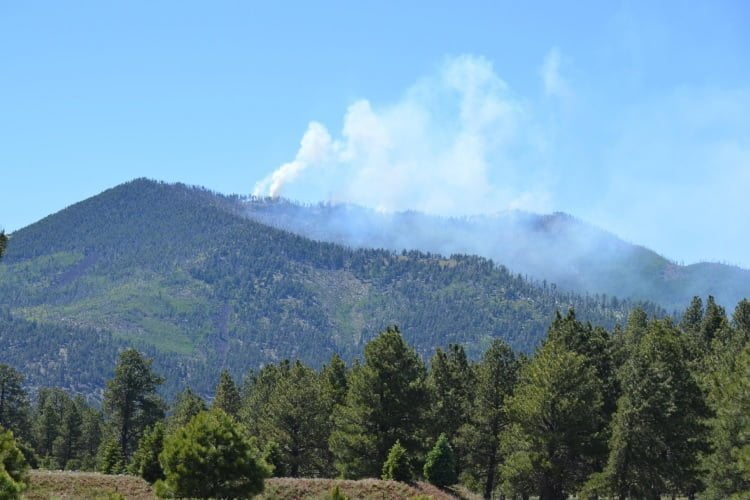 Smoke from the Boundary Fire over the Kendrick Mountain Wilderness (InciWeb photo)
FLAGSTAFF, Ariz. (AP) — Changing winds are expected to blow smoke from a fire burning outside Flagstaff into the Arizona city over several days.
The fire has burned nearly 9 square miles (23 sq. kilometers) on Kendrick Mountain's northeastern flank since lightning started it June 1.
InciWeb: Boundary Fire
Firefighters plan several days of setting fires to burn forest debris near the top of the mountain to help protect a lookout tower and historic cabin. Crews previously wrapped the cabin with flame-resistant materials.
The fire is burning in steep and rugged terrain and is 5 percent contained. Nearby U.S. 180 is closed because of smoke.
To the south, crews made strong gains against a fire burning near Wilcox, Arizona. Lightning sparked the 23 square mile (61 square kilometer) blaze on June 7.
All contents © copyright 2017 Associated Press. All rights reserved.